Your partner committed to "business growth" from
app development to comprehensive support for
data-driven marketing
DearOne, inc. supports comfortable marketing communication between companies and consumers through the use of 1st Party Data (proprietary customer data held by companies).

We not only provide various marketing solutions such as CDP, data analysis, apps, and marketing automation, but also provide services in a wide range of areas such as data analytics, engagement strategy operation, and UI/UX improvement.
Company name

DearOne, inc.
Stockholders

NTT DOCOMO, INC. etc.
Capital

753,500 USD
Number of employees

176 (As of Aug. 2023: including contract employees)
Business

・Providing smartphone applications and BaaS in the O2O domain
・Providing digital marketing tools and related support services
・Timed coupon delivery service using cell phone location information
Board members

President : Yasuhisa Kono
Executive vice president : Yuichi Hayashida
Director : Hirokazu Sasaki
(Outside) director : Kiyonobu Ishi
(Outside) director : Shunichi Kawamoto
(Outside) director : Hideki Ishibashi
Major Clients

MOS FOOD SERVICES, INC. / Godiva Japan, Inc. / Doutor Coffee Co., Ltd. / Saint Marc Holdings Co.,Ltd. / K'S HOLDINGS CORPORATION / StylingLife Holdings Inc. PLAZASTYLE COMPANY / Tower Records Japan Inc. / TSURUHA HOLDINGS INC. / JR East Cross Station Co.,Ltd. / Keio University / Rikkyo University / JAL CARD INC. / DCM Holdings Co., Ltd. / Haruyama Holdings Inc. / TOKYOTOKEIBA CO.,LTD. / Hanno City Office, Saitama Prefecture / AEON KYUSHU Co., Ltd. and many other transactions.
Location

NTT Toranomon Bldg. 4F, 3-8-8 Toranomon, Minato-ku, Tokyo 105-0001, Japan
4 Step of Data Marketing
Supporting Growth Marketing
with 4 Steps of Data Utilization
rganizing all customer-related data from the user's point of view and developing a foundation for data utilization
Many marketers say that they have customer/purchase data, but they are not making good use of it. The first step in data utilization is to link customer data from CRM systems, purchase data from POS, and behavioral data from the Web and applications etc., and make them available for use from the user's point of view.

We do not just hoard the data, but develop a marketing data infrastructure that can actually be organized.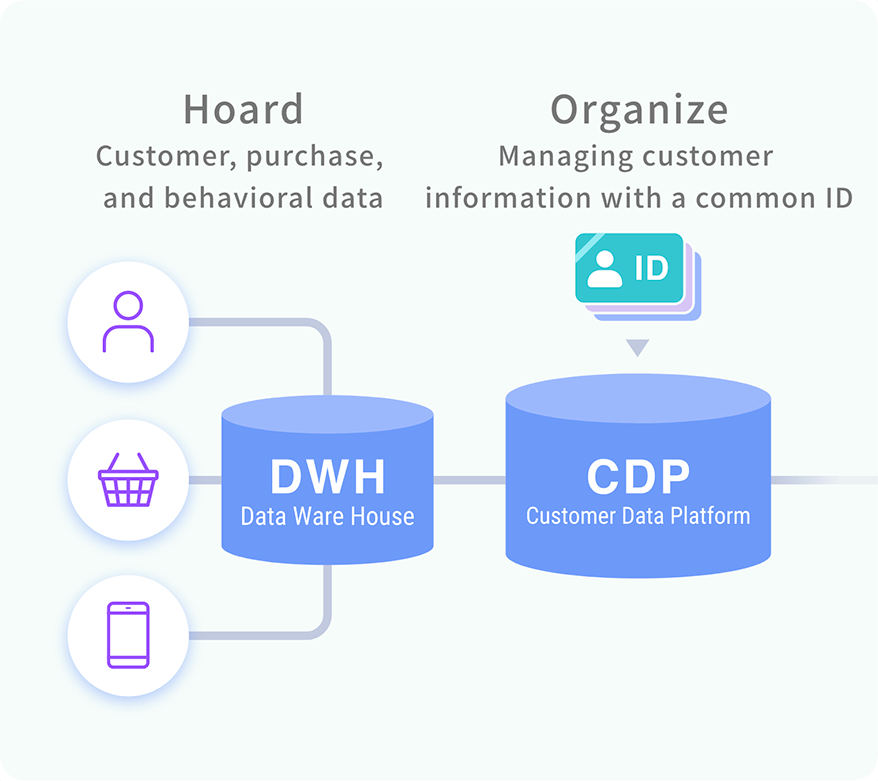 Developing marketing initiatives based on data, rather than relying solely on intuition and experience
There is no absolute right answer to marketing policies. The key to success is to grasp the ever-changing needs of users based on a vast amount of data, formulate and execute measures that seem optimal at the moment, and then quickly turn the cycle of verifying and improving the effectiveness of the measures. We do not rely solely on intuition and experience, but rather realize data-driven marketing measure planning.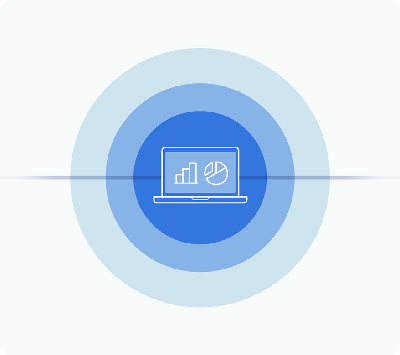 plementing One to One marketing to create a pleasant customer experience
A long-lasting relationship with customers is desirable. What is needed to achieve this is comfortable communication tailored to the customer's situation. We use communication tools, centered on sales promotion applications, to create messages with optimal timing and content to create a pleasant customer experience and maximize lifetime value.